David Brand was in a rush to catch his Uber from the Textappeal offices in London. He planned to make a quick stop by his office to pull together a few charts with the final spending figures, followed by a late bite to eat, and hopefully a few hours of sleep before his 7:30 a.m. debrief with the CEO. A mad six months of global campaign preparation, but the finish line was in sight!
Despite Yuliya's insistence on guiding him, he told the Languages Account Director of Slavic origin that he'd find his own way out.
She walked him to the lift and gave him a notebook with a pink cover: "For you, David. Text me if you need anything."  "Spasio, Yuliya!" he answered, knowing it was more impactful to offer thanks in her native Russian, even though her English was perfect…
He stepped into the booth and mechanically pressed a button for the ground floor. Then something inexplicable happened, and everything went horribly wrong.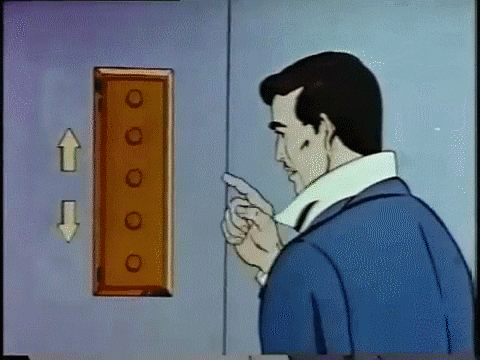 Unfortunately David Brand fails to notice that instead of hitting "G" for the ground floor, he has accidentally pressed an unfamiliar button that says "-10,000". The lift sails well past the ground floor, and continues on and on. A digital display above the door spins backwards from -250 then -1000, -5000. But before processing this predicament, he mindlessly checks his phone. The Uber is 1 minute away.
He feels his heart and pit of his stomach float for a few seconds before the infernal machine screeches to a halt. The overhead lights switch off. Silence. Blinking above on the display, a red display warns: -10,000. A millisecond that feels like an eon passes, and the door opens.
London has disappeared. Instead an unknown wilderness illuminated by a full moon lays before him. Instinctively, he checks his phone again. No service.
As the shock recedes, he steps out of the doors and his senses adjust. A cold breeze whispers in his ear, he feels himself shiver. With impeccable timing, as if he has stepped into a campfire story, he hears a howling in the distance. Then, something else closer by…a scratching, perhaps? He nervously wonders if hungry wild animals already surround him, ready to pounce and rip him apart like a Waitrose prime beef cut.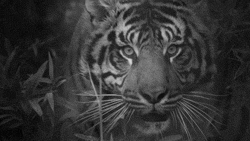 And to think all he wanted to do was get his brand campaign translated and delivered to 110 markets, and be done with it. He remembers Yuliya had said something about stories being told in different ways, and recommended what she called "cultural validation" as if he didn't know! Six months of market research, endless meetings with the agency…enough! The final brief was to come up with one big idea that worked everywhere: a universal story. He had spent a fortune on market research; battled with French and German operations who insisted they were "different"; been bamboozled by the law firm that had rejected 40 product names because they were supposedly already registered in places like Turkey, Vietnam or Argentina.
But now, here he is. A minor lapse in judgement and he finds himself surrounded by ferocious beasts and on the verge of dying alone, never to fly Emirates or Virgin again. If he isn't eaten alive, perhaps he will perish from thirst and hunger, missing next week's dinner at The Ivy without notice. It occurs to him that they wouldn't hesitate to cancel his hard-earned table privileges over such an egregious lack of courtesy. Just before finding a mossy log to sit down on as his despair sinks in, he notices a small fire flickering in the distance. At the thought of warmth, his resolve stiffens and he makes his way towards the light.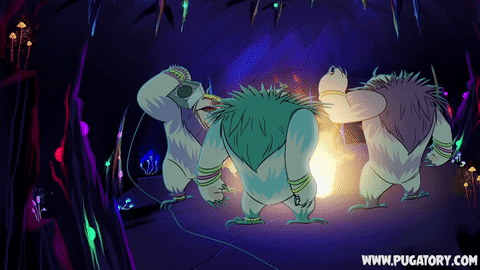 As he approaches the fire, he sees figures huddled nearby, talking and eating. "People just like me!" he reassures himself, "but only dressed in animal skins instead of Armani suits!"  In a frantic voice, he greets the group in several languages; surely one of them must understand at least something he's saying! "Hello! Guten tag! Moshi moshi! Privet! Tudo bom!" The group suddenly turns towards him, wide-eyed and with jaws gaping. They break into a loud babble of unintelligible cries, a clatter he can hardly recognise as a language. The tallest individual of the group swiftly moves towards him and seems to size him up. The Tall Man makes some strange, rapid gestures to the others. Then he pulls out a long, jagged flint knife that glows from being in the fire. He runs his fingers along the blade, almost exactly as David's grandmother would when cleaning the Georg Jensen silverware. If the Tall Man is trying to say something to him, he can't imagine that it's friendly.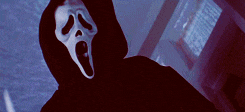 Seconds tick by as David runs through several options in his head. "Hand gestures are generally universal, right?" In a rapid succession of movements, he wildly waves towards the night sky and motions towards the wilderness in the distance. One of them sweeps his hand from one end of the crowd to the other and then points to himself again, circling his hand over his stomach while slowly explaining each gesture aloud in English.
The group looks on, mouths agape. Suddenly, the tallest warrior charges at David with several of his comrades-at-arms. They seize him and hold him aloft above their heads, marching him towards the direction of the communal fire. Just as he's coming to terms with the fact that those gestures may have been mistaken for signals of aggression, he sees the crowd part to reveal two spits suspended over the fire: a skewered deer carcass slowly being spun over one, and the other, to his terror, unoccupied…
Seconds tick by as he runs through several options in his head. Once again, out of instinct, habit and nervousness, he looks to his phone and a single bar of service appears! Before he loses the connection, he shoots an SMS to Textappeal. "Stuck on Lvl -10,000. Pls help!" He eyes the animal-skin-clad group warily as a reply from Yuliya comes through. "On my way! Don't say anything or make eye contact!"
An excruciatingly silent few minutes pass by until, out of the bushes, his Account Director appears. "So sorry about this," she says, brushing a few stray twigs out of her hair. "We really need to get that lift fixed! Anyway, let's get started." She pulls an iPad out of her bag and begins scanning and swiping away at the screen. Just as he's about to kindly protest that time is of the essence, her face brightens. "Aha!" Yuliya exclaims. "What we need here is a classic 'Deus Ex Machina' solution!"
Before the marketer can protest, she thrusts the iPad into his arms. A video is playing from his latest campaign. "Hold it up with two arms!" she commands. "This society is primarily animistic, and they will revere the light from the screen as well as from the video as being a deistic presence."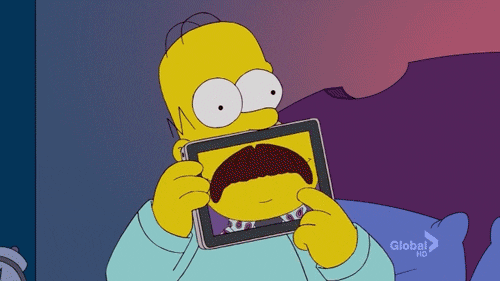 Bathed in the glow of the screen, the group kneels in the collective presence of his brand video – a slideshow that highlights this season's latest rack-ready fashion designs – playing on the screen. "It's working!" he exclaims. The sartorial collection enthralls the group, as they sit cross-legged and murmur to themselves. While they tug on their own animal-skin coverings, they point to the screen in awe. When the video concludes, the tall, imposing member of the group with the flint knife approaches David Brand and his colleague. With the tip of his blade, the man points to the screen, then to his own rags, then to the marketer, and shrugs.
David and Yuliya face each other and exchange knowing smiles. By bridging this communication gap, they have stumbled upon a whole new world of potential early adopters who are clearly displeased with their own style, but are taking to the designs on the screen. He flips the iPad around and punches a quick message to his CEO. "Found an entirely new market with the help of Textappeal. Can you do a late-night briefing?"
Read More